From the breadth and depth of experience gained during a collective 95 years in child welfare services and adoption, these three social workers created Adoption Training Online in order to make high quality, adoption training more accessible to people all over the world.
Training Creators
Frances Waller
Frances provided child welfare services through a public sector agency for nearly 26 years where she served as foster care social worker, protective services supervisor, adoptions supervisor, ICPC Deputy Administrator for Adoptions and Statewide adoption consultant. Responsibilities of the consultant position included  conducting adult adoptee reunions with birth families, and placements of children for adoption.
Afterward she worked as the QA supervisor of a statewide contract with a private agency that was charged with recruitment and training of all adoptive families for the State child welfare agency instrumental in developing program policy.  After program was implemented she reviewed all studies for thoroughness of content as well as personally conducting some studies for the agency.
Later she assisted in the development and later directed the federally funded statewide post adoption support program that served all adoptive families in the state, regardless of type of adoption.
She is currently in private practice providing all adoption related social services to include home studies, birth parent interviews/counseling and post-placement supervision.
Jim Ellis Fisher
After "Ellie" earned her Master's Degree in Social Work, she worked for 28 years as a child welfare social worker, consultant, trainer and administrator for a public welfare department.
After retiring, she taught as an Adjunct Professor at Troy State University's School of Social Work. She then became a partner and founder of a successful private child-placing agency for 10 years. As a partner, she conducted home studies for families adopting both internationally and domestically. She considered pre-adoption training to be an important component of her home studies and provided this training to each of her couples.
When the international requirements for adoption changed to include pre-adoption training for prospective parents she, Frances, and Pat worked together to create Adoption Training Online to provide high quality, standardized pre-adoption training to all prospective parents.
Ellie combined her experience as an adoptive parent with her 40 plus years professional wisdom to help create the training courses on this site.
Ellie is a widow and lives with her son and two puppies. She stays active in church and community activities and loves spending time with her friends.
Pat DeMotte
Pat DeMotte holds a master's degree in Social Work. Her career began as a social worker dealing with child protective services, foster care and adoption in a public agency. She later became a supervisor and then director of a public welfare agency. She has prepared homestudies for international and domestic adoptive families and was director of a state wide private/public cooperative program that recruited and trained foster and adoptive parents. She is married and lives with her husband and lab/poodle mix and divides her free time between community volunteer work and her six grandchildren.
Children's Aid Society of Alabama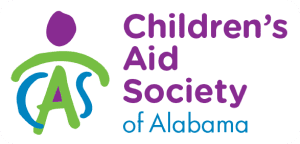 Adoption Training Online is a service offered through Children's Aid Society of Alabama, which has been changing lives, building families and strengthening communities since 1912. Learn more about our history and programs and services we offered.
Children's Aid Society of Alabama provides ongoing curriculum review and development based on best practices and Hague Requirements.